PROGRAMS WITH PATTIE 
FOCUS ON FATHERS PARENTING PROGRAM | SPRING 2022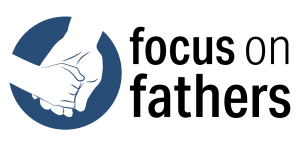 We know that fathers play a critical role in their child's growth and development. Father involvement is important. For example, the relationship between a father and a child has a deep impact on children's healthy development in language, thinking, physical, and social–emotional learning.
Involved fathers enhance their children's communication skills because they tend to ask children questions, which builds vocabulary and conversational skills. Positive father involvement includes direct interaction with children, including caregiving and shared activities.
The program is intended for fathers of children between 0-12, but all fathers and father figures are welcome to attend.
APRIL 21 | STANDING UP FOR YOURSELF
APRIL 28 | ROCK STAR, SPORTS STAR, SUPER STAR?
MAY 5 | TAKE A DEEP BREATH
MAY 12 | CHANGING THE WAY YOU LOOK AT THE WORLD
Sessions will be held on Thursday evenings via zoom, and will run from 7:00 pm – 8:00 pm. We hope you join us!
Call the Extension Dodge County for more information at (920)386-3790.
---

PATTIE'S PARENTING TIPS
Pattie's Parenting Tips is a new social media/web outreach for the families of Dodge County.  Look for regular posts from UW Madison Division of Extension-Dodge County Human Development & Relationships Educator, Pattie Carroll.
---
EMAIL PARENTING NEWSLETTERS
UW-Extension free, electronic, age-paced newsletters, including Spanish language editions. View at: http://parenting.extension.wisc.edu/
OTHER RESOURCES FOR PARENTS