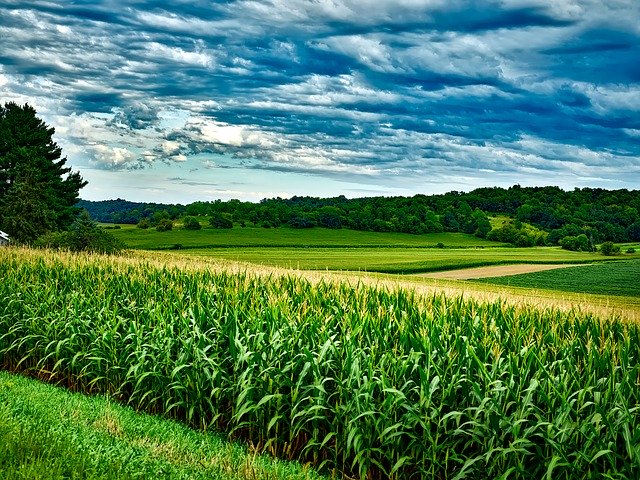 The Division of Extension Crops and Soils Program consists of Extension educators and specialists who provide research-based agronomic information and decision-making tools to farmers and farm advisors. We work to help Wisconsin farmers improve the success of their cropping systems by providing research-based information for profitability and success.
Topics include:
Resources
---
Field Notes Podcast
What is Field Notes? Two regional crops educators with UW-Madison Extension in Wisconsin combining their skills, knowledge, and experience to help farmers and agronomists develop research-based solutions to issues facing agriculture in Wisconsin.

No digg-it-y. No doubt? On this episode of Field Notes we dig into the question: to till, or not to till, or somewhere in between? Strip tillage is not as common in Wisconsin as full width tillage or no till, but it presents an opportunity to reduce soil disturbance and improve soil aggregation, while also […]

Guolong Liang, outreach specialist for the Agriculture Water Quality in the Central Sands of central Wisconsin, guest hosts this episode of Field Notes. Guolong talks with UW-Madison Horticulture Professor and Extension Specialist Jed Colquhoun about the use of cover crops to reduce nutrient runoff in canning and processing vegetables. For the farmer perspective, he chats […]
The Cutting Edge Podcast

Join UW-Madison Division of Extension as they search for new crops for Wisconsin growers, processors, and consumers. The strength of Wisconsin's agricultural economy is its diversity…something that doesn't just happen by chance. It is a product of the relentless drive of researchers and farmers to innovate, explore, and experiment. Join us for a glimpse into the exciting new research and development bringing new crops and diversity to Wisconsin.
All podcasts along with more information can be found at The Cutting Edge HERE.
You also may subscribe to The Cutting Edge: A Podcast In Search of New Crops For Wisconsin HERE.
---
Winter Weather on Alfalfa
Phone Apps