The Division of Extension Crops and Soils Program consists of Extension educators and specialists who provide research-based agronomic information and decision-making tools to farmers and farm advisors. We work to help Wisconsin farmers improve the success of their cropping systems by providing research-based information for profitability and success.
Topics include: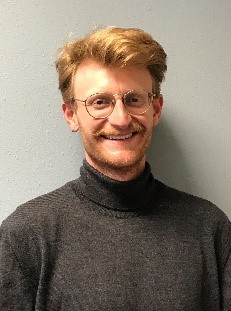 Regional Crops & Soils Educator | Will Fulwider
Dodge and Dane Counties
Resources
---
Field Notes Podcast
As fall arrives, farmers turn to harvest. Once the dust settles, some fields lay bare while others show signs of life heading into winter. We talk with Kevin Shelley of UW-Madison's Nutrient and Pest Management program and Scott Carlson, a farmer in northwestern Wisconsin, about the benefits, challenges, and choices of planting winter cover crops.View […]

In this, the first episode of Field Notes, we dive headlong into the practice of interseeding cover crops into standing corn, a practice becoming more and more popular in Wisconsin. To help us out, we talk with Anne Pfeiffer, program manager for UW-Madison's on-farm research research network, and Marty Weiss, a farmer in Dodge County […]

Two regional crops educators with UW-Madison Extension in Wisconsin combining our skills, knowledge, and experience to help farmers and agronomists develop research-based solutions to issues facing agriculture in Wisconsin. Hosted on Acast. See acast.com/privacy for more information.
The Cutting Edge Podcast

Join UW-Madison Division of Extension as they search for new crops for Wisconsin growers, processors, and consumers. The strength of Wisconsin's agricultural economy is its diversity…something that doesn't just happen by chance. It is a product of the relentless drive of researchers and farmers to innovate, explore, and experiment. Join us for a glimpse into the exciting new research and development bringing new crops and diversity to Wisconsin.
All podcasts along with more information can be found at The Cutting Edge HERE.
You also may subscribe to The Cutting Edge: A Podcast In Search of New Crops For Wisconsin HERE.
---
Winter Weather on Alfalfa
Phone Apps