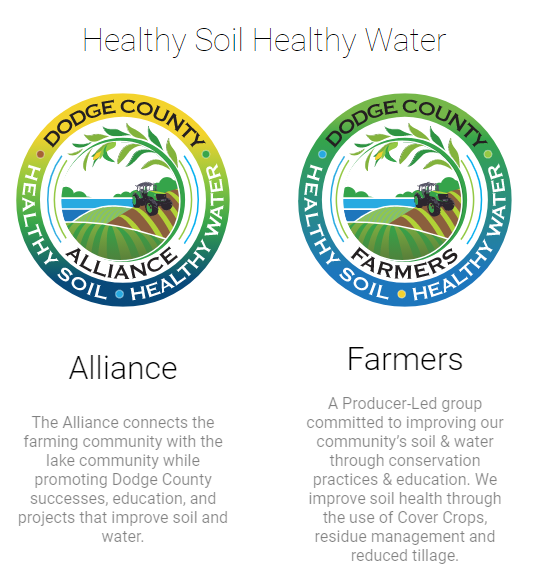 ---
Healthy Soil Healthy Water Cover Crop Incentive Program
The 2020 Cover Crop Incentive Program Application provided by your peers at the Dodge County Farmers for Healthy Soil – Healthy Water is here. Please review the application and rules because a few items have changed in an effort to make the program easier for producers. If this is your first year in the program you will need to provide a 1:1 acre match on up to 40 acres while returning applicants will need to provide a 2:1 match. This year the Farmers Group will be giving $25.00/ac for cost sharing this year. In addition to a completed application, we will need a map and seed bill for reimbursement purposes. This means that cost share dollars cannot be handed out until all three of these items are provided. Please follow one of the instructions below to turn in your application and its additional requirements.
Cover Crop Incentive Program Application-2020
Email completed application to: Jared Winter of the Dodge County Land and Water Conservation Department at jwinter@co.dodge.wi.us
USPS Mail to:  Dodge County Land & Water Conservation Department, Room 328, 127 E. Oak St., Juneau, WI 53039
---
For more information on the program, please contact one of the following HSHW Representatives.
Tony Peirick- President (920) 390-0583
Marty Weiss- Vice President (920) 296-4764