Speaking Contest
When:  Monday, January 24, 2022 6:30pm
Where: Moraine Park Technical College, 500 Gould Street
REGISTER IN 4HONLINE
Deadline to Register January 19, 2022
An opportunity for 4-H members to gain experience speaking before an audience. Learning how to read well aloud or to deliver a speech from memory, as well as preparing an original speech, is important in developing our speaking and communication skills.
Demonstration Contest
When:  Tuesday, March 1, 2022 6:00pm
Where: Dodge County Administration Building, 127 E. Oak Street, Juneau
REGISTER IN 4HONLINE
Deadline to Register February 20
A demonstration involves a prepared presentation, shows how to do something, follows steps, and uses props. Demonstrations may include two presenters if equal participation is evident.
Divisions and Time Guidelines
Grade 1-3                    5 minutes or less
Grades 4-5-6               6 minutes or less
Grades 7-8-9               5-8 minutes
Grades 10 & up           5-8 minutes
There is no minimum time limit for grades 1-6, but at least 4 minutes is suggested. Participants will be judged on: clear, pleasant voice/self-confidence, enthusiasm/poise, appearance/posture, appropriate introduction, accurate information, visual aids, orderly progression, summarization, adequate preparation, interesting subject, and purpose accomplished. Easels will be provided.
-Team Demonstrations (two members) may also be given. In a team demonstration the grade division is that of the older member. The older member also determines time guidelines.
-Participants will be scheduled by grade to give demonstrations.
-Top demonstrators in each grade group will be selected.
-Upon completion of the contest, ribbons will be awarded and top demonstrators will be announced.
-No reminder letters are sent!
Many youth have given brief demonstrations or talks at 4-H meetings. Do not use school presentations!  Please, no product labels.
Dairy and Livestock Judging Contests
There are many opportunities for dairy and livestock youth to become more knowledgeable about their projects through judging teams. Youth are divided by age into Junior and Senior teams for district and state competitions. Contact the Extension Office for more information at 920-386-3790.
Judging teams include: Livestock, Meats, Livestock Skillathon/Quiz Bowl, Dairy and  Dairy Skillathon/Quiz Bowl.
Foods Revue
An opportunity for Foods and Nutrition Project members to "show and tell" about the foods they enjoy preparing.  Members are judged on: prepared food, menus, table service, cost of meal, time management and nutrition knowledge.
Foods Revue – 2022 Dates TBA
Clothing Revue
Clothing Revue is open to Exploring members and 4-H'ers in 4th grade and up. Clothing, Knitting, and Crocheting projects also have classes to participate in Clothing Revue.
Clothing project members model garments they have constructed and/or purchased. Youth are judged on: poise, posture, accessories and total outfit appearance.
Clothing Revue – DATE TBA
Clothing Revue Registration – TBA
Community Service Events
April & October Community Service Nights
Community service nights are scheduled twice throughout the year. Youth and families make projects that bring comfort and cheer to military families, those in hospitals, assisted living cen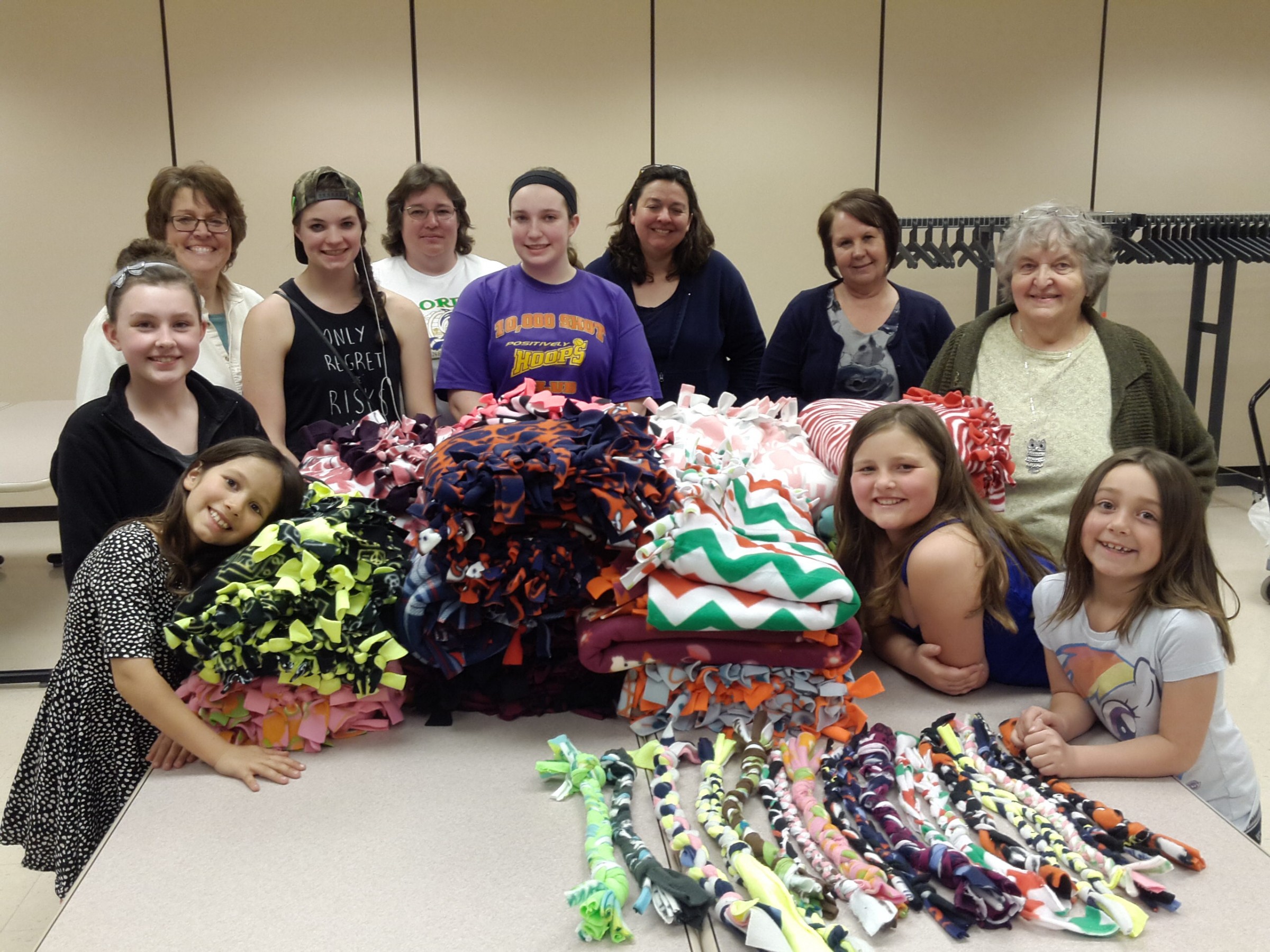 ters or nursing homes and via social service agencies. Contact the 4-H Program Assistant, Ellen Bohn at ebohn@co.dodge.wi.us for the next community service night.
Summer Reading Challenge
Explore another world! Visit places you never imagined visiting! Do it through reading! Relax with a book or tablet.
2022 Info Coming Soon!Youth in grades 1-8 are invited to participate in the Summer Reading Challenge and win a prize. All they need to do is record the books they have read throughout the summer on a Summer Reading Challenge Form and send it to the Extension Dodge County. Youth track their reading progress and email their record sheets to: ebohn@co.dodge.wi.us or mail them to Extension Dodge County 127 E. Oak St. Juneau, WI 53039. Read 5, 10, 15 books or more – everybody wins.