You are viewing information about a past event.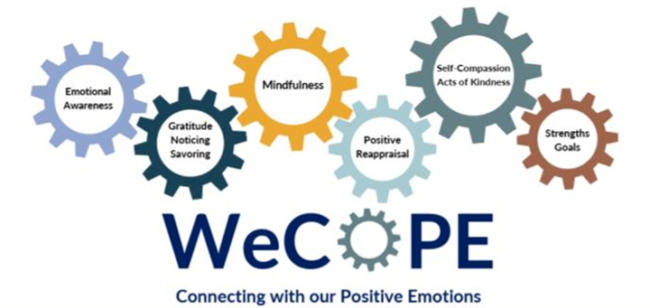 WeCOPE is an interactive program that helps adults cope with life stress. We COPE has been shown to reduce stress and depression, increase positive affect, and improve health behaviors.
Managing life's challenges in healthy ways allows participants to take better care of themselves and others.
This 6-week program meets via Zoom once a week for 1 hour each week on Wednesdays November 15 – December 20, 2023 at 11:30am.
For more information contact: Missy Bablick, missy.bablick@wisc.edu or 715-537-6254