Dads, moms, grandparents, foster parents, child care providers, educators, and all those caring for children are welcome to our first virtual parenting conference! Attend every session or a few. This conference is for you!
The Raising Wisconsin's Children Conference will be held January 13 & 15, 2022. It is FREE and 100% virtual. We will have two keynote speakers – one each day. Colleagues will also present 15 sessions over the two days. Dads, moms, grandparents, foster parents, community members, child care providers, and more are all welcome. The conference is geared toward parents (no CEUs for professionals).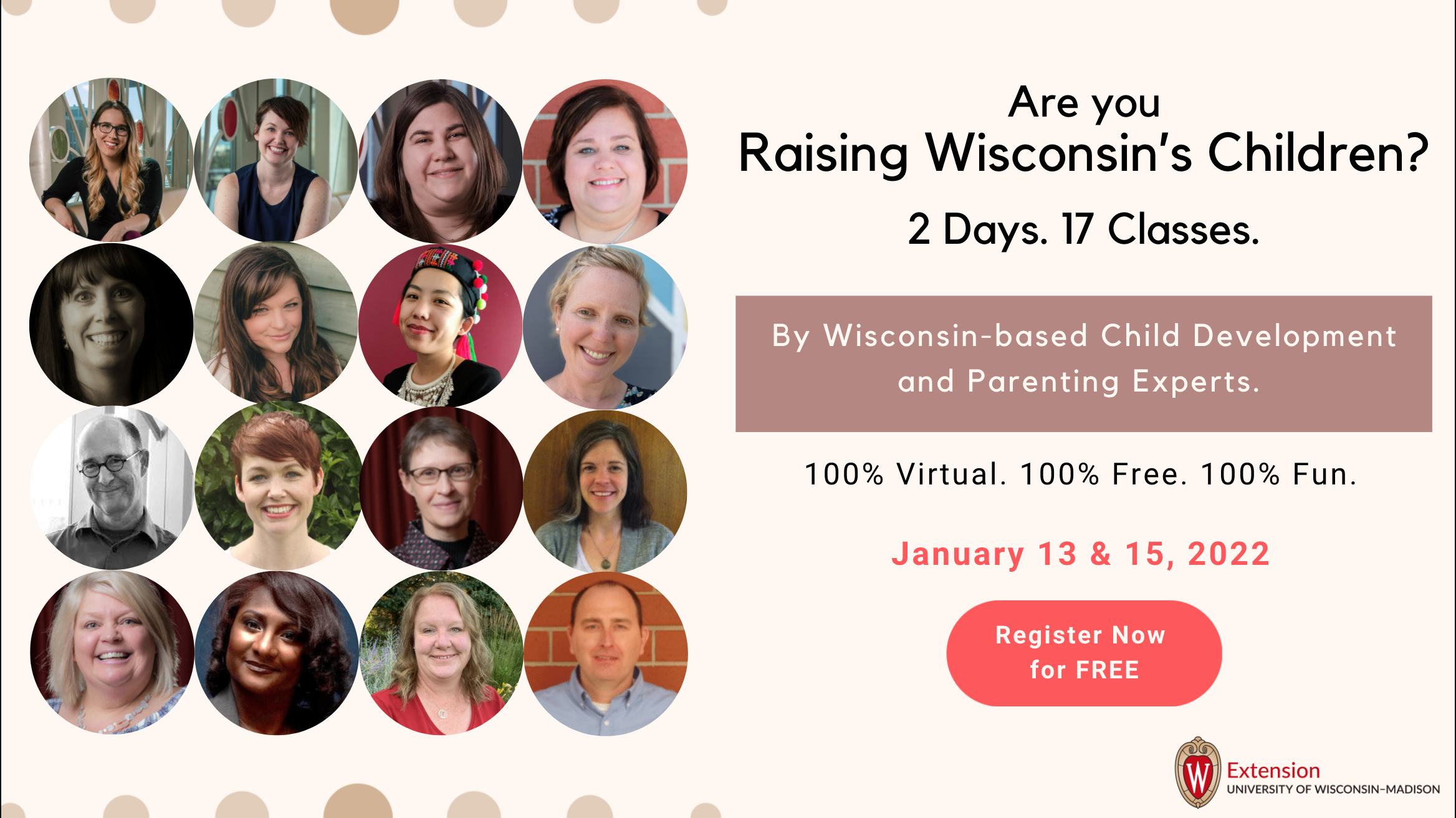 Keynote Speakers and Topics
January 13, 2022

6:00 PM CST

January 15, 2022

9:00 AM CST

Young Children, Families, and Screens

Widen Your Window: How Understanding The Stress Response System Can Improve Your Parenting

– Heather Kirkorian, PhD

– Laura Froyen, PhD
Sessions
Questions?
Contact Anne Clarkson.