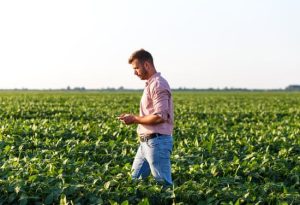 Farming today is challenging in many ways. Most of us expect the typical challenges a season can bring, pest pressure, wild weather, and machinery breakdowns. But today more than ever a farmer needs to be able to tackle the challenge of the marketplace. Starting in January, the UW-Madison Division of Extension will be putting on one half an hour webinar a week taking you through the basics of finding your cost of production, understanding your cash flow, and then using this foundational information to make the important decisions about how and when to sell your grains and livestock.
This program series will be bi-weekly half hour teaching sessions via Zoom with time for questions afterwards. We will have two tracks; one focused on grain and the other on livestock. The two tracks will be on opposite weeks. The schedule will be as follows.
For any questions on this upcoming program series please reach out to Alana Voss, Extension Juneau & Sauk County
Educator at alana.voss@wisc.edu or 608-477-3945.