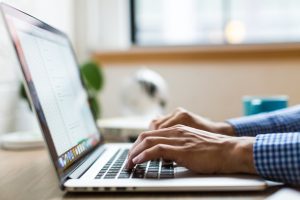 The Dodge County Master Gardener Association and Extension Dodge County announce the opening of the "Ask a Master Gardener Helpline". The Helpline is open during the growing season: May 5-September 4, 2020 on Tuesday mornings 9am-12pm and Thursday afternoons 1-4pm. Clients can send inquiries via EMAIL askamastergardener@att.net OR PHONE 920-386-3790. Volunteers will respond back to you in a timely fashion.
This year, due to the COVID-19 Virus safety concerns and the Governor's Emergency Order to "Stay at Home", THE MASTER GARDENER ASSOCIATION IS NOT ABLE TO OFFER THE WALK-IN HELPLINE OPTION AT THIS TIME. THIS MEANS THAT OUR VOLUNTEERS WILL BE WORKING FROM THEIR HOMES.
The Walk-In option may resume later this year, as soon as we are able, depending upon the development of the COVID-19 Virus Emergency Order status. Also this year: actual, real life samples of your specific plant or insect problems are no longer able to be brought into the office for diagnosis. Rather, clients are asked to email askamastergardener@att.net with CLEAR, GOOD QUALITY DIGITAL PHOTOS to help with the identification of your specific plant or insect concerns.
Certified Master Gardener Volunteers can assist gardeners with identifying flowering and nonflowering plants, trees and shrubs, vegetables, insects or plant diseases. Volunteers also help with general gardening practices, information needed to make and keep gardens healthy, growing and beautiful. The Dodge County Master Gardeners normally meet on the fourth Thursday of the month and host educational programs on a wide variety of horticultural topics. Master Gardeners assist UW-Extension staff in sharing horticultural information with the public. They work on a wide array of projects in the Dodge County area by providing gardening support and education to community organizations like nursing homes, schools, historical societies, parks and youth programs. Due to the COVID-19 Virus Emergency Order, both the above monthly meetings and all Master Gardener community projects are suspended, until further notice.
For more information about the Master Gardener program and upcoming educational opportunities, contact the Dodge County UW Extension office at 920-386-3790, visit the website at https://dodge.extension.wisc.edu/master-gardener/ or connect with us on Facebook.